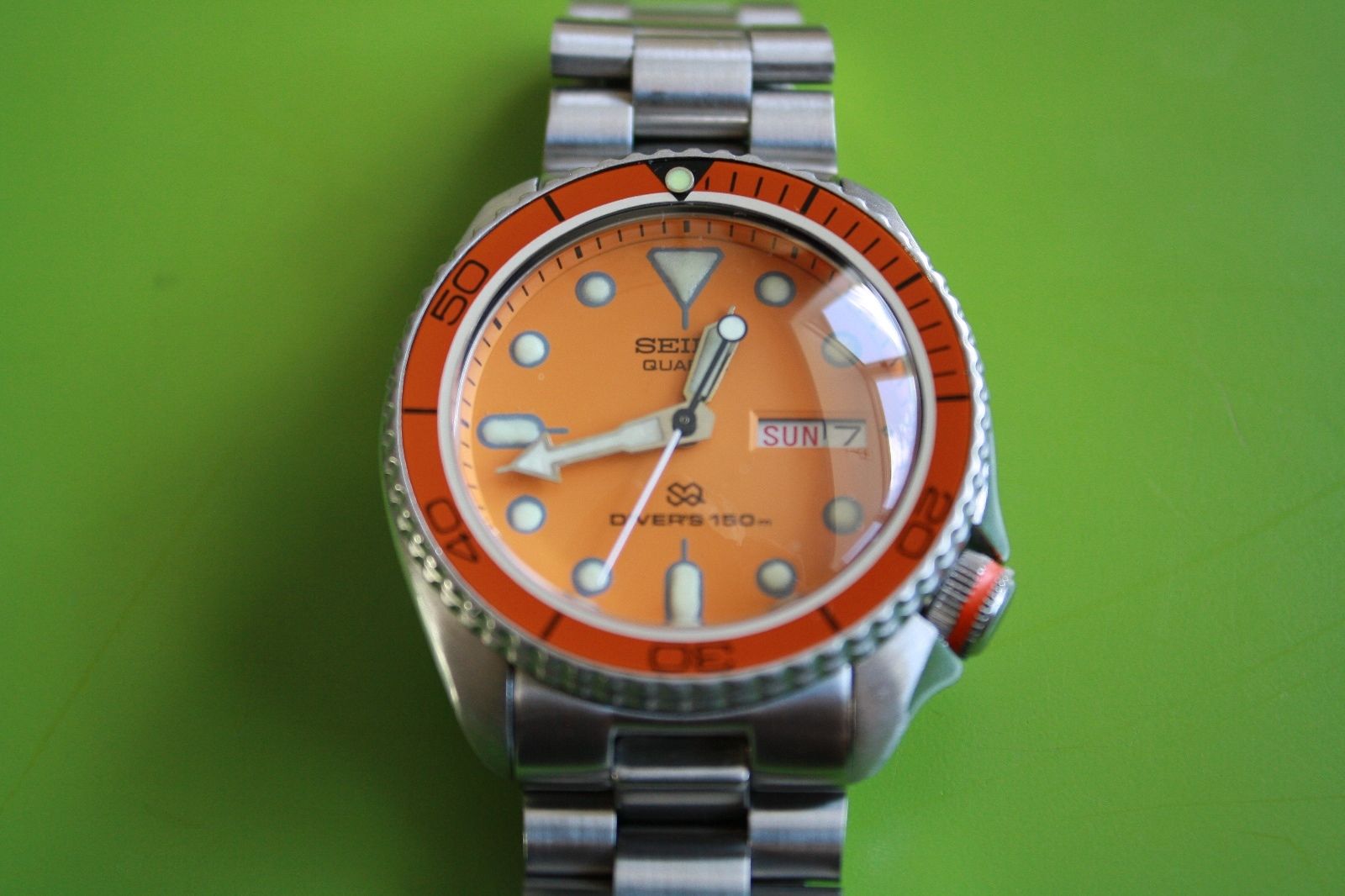 Seiko Crystals
320W10GN00 Bubble Boy
Brand new reproduction mineral glass replacement. Made out of Hardlex, the original material Seiko used. This crystal is made for modders to give that vintage look to dive watchers, dress watches and mods. This is the original and genuine Bubble Boy. It can be used in place of Seiko's 320W10GN00 and 320W34GA00 in most applications. It provides an exact fit and case seal when using all Seiko casing parts.
Some aftermarket rotating ring inserts may need to have their inner edge relieved by approximately 0.20mm for an absolute fit. There is virtually no optical distortion of the hands dial when viewed head-on or nearly head-on. Also, bear in mind, there are 64 other Seiko models from the late 60s and 1970s that use the model 320W10GN00. "Bubble Boy" will fit these as well, but the height may allow the edge to peek over some of these models bezels.
This is a true double-dome design. This isn't made from thin generic glass or cheaply made acrylic that comes from offshore sources.
Measurements
32mm Wide
3.85 Deep
1.5mm Thick at center
This crystal is made to fit Seiko watches
6105-8000/8009/8110/8119
6106-6057/6069/7119/7420/8237
6119-6020/6023/7173/7183/8120/8123
This listing is for the crystal only, not the display watch